loft venue space

our retail store and screenprinting studio are located on the bottom floor of a renovated 1920's building in the heart of downtown wichita falls.
We also have a spacious upstairs loft available to rent, which is a perfect setting for parties, showers, events, or workshops. We designed the space with a clean & minimal aesthetic, including exposed wood beams and four handmade farmhouse tables so that limited Decorations are needed.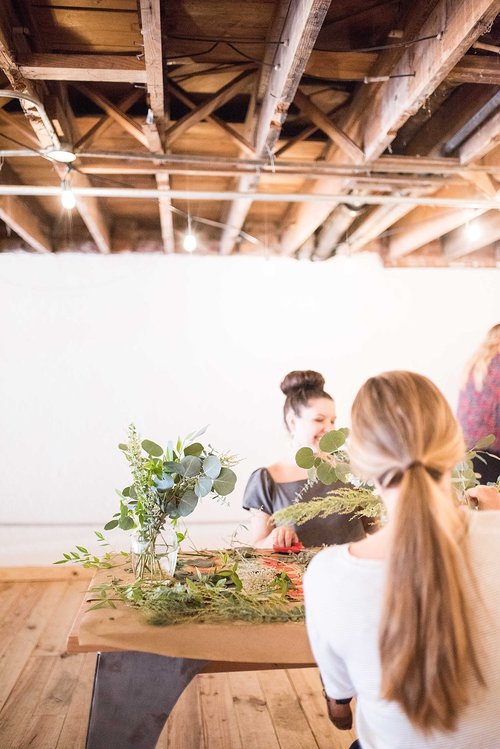 (4) 8 ft. Farmhouse tables
with benches

Small Kitchenette

Single Bathroom

Refrigerator

2 Long Buffet tables for food and refreshments

please note that the loft IS NOT WHEELCHAIR ACCESSIBLE. We HAVE STAIRS EQUIPPED WITH A HANDRAIL.
$150 for up to 3 hours during business hours (time includes
set-up, event, and clean-up)

$225 for up to 3 hours if booked after business hours on weeknights or weekends

$50 for Additional hours

Price does not include clean-up. You are welcome to clean the space and not be charged (trash + sweeping). We are happy to clean up the space for an additional $25.
we look forward to seeing you! Book your event bel0w!
SUGGESTED TIME SLOTS FOR SATURDAY BUSINESS HOURS INCLUDE:
9am - 11am // 12pm - 2 pm // 3pm - 5pm